My first stop of the day was Chureito Pagoda, from where Mount Fuji can be seen. The cherry trees at the ever popular spot were at full bloom and the place was crowded with photographers and visitors alike. Despite arriving what I thought was early before 7:30, the parking spaces nearby were already full and everyone had to walk up the 397 steps to the pagoda. I expect the flowers here to remain at their best for the next few days, and the forecast rain on Sunday and Monday should not affect the blossoms too drastically.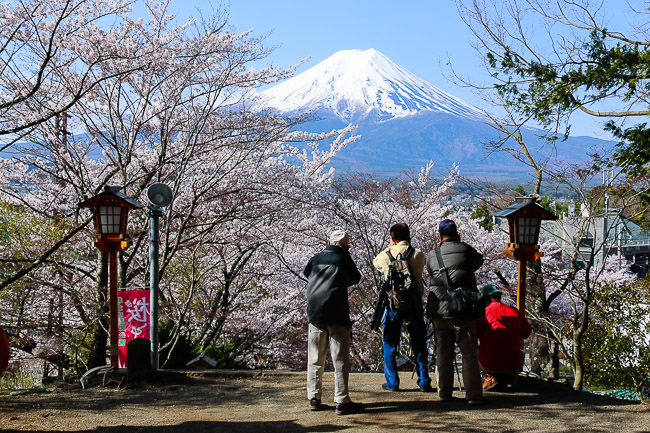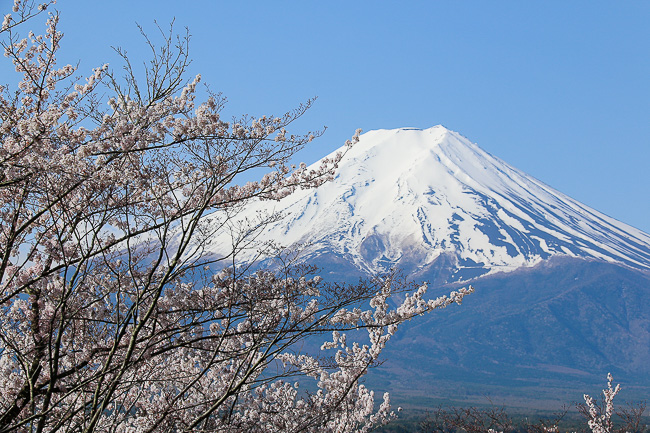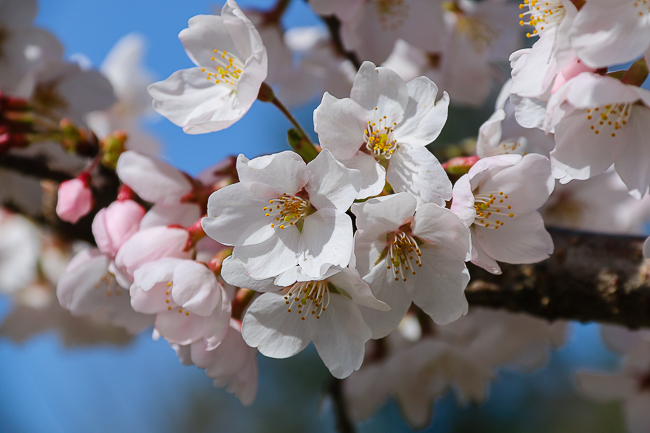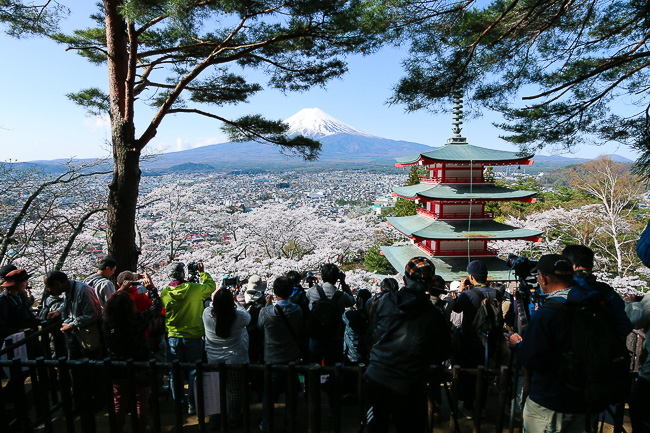 The observation deck felt a little like a very polite mosh pit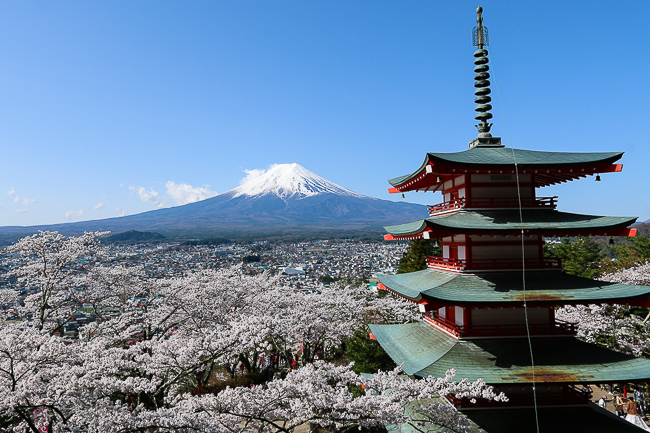 The view that everyone was getting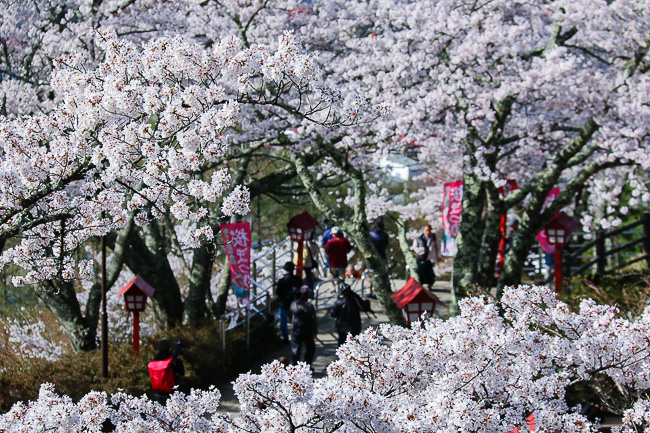 Peering through the blossoms to the crowd below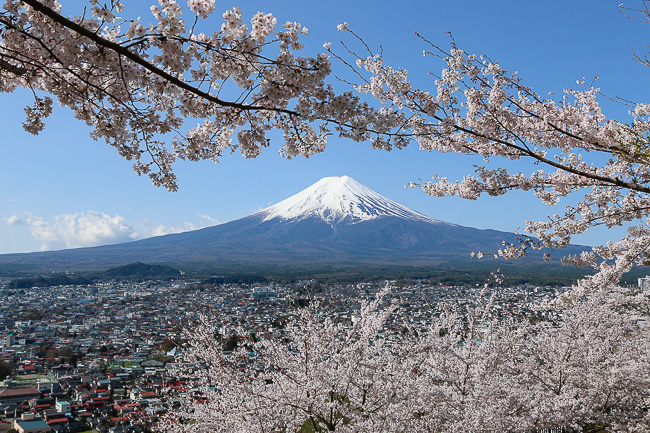 Can't have too many views of the mountain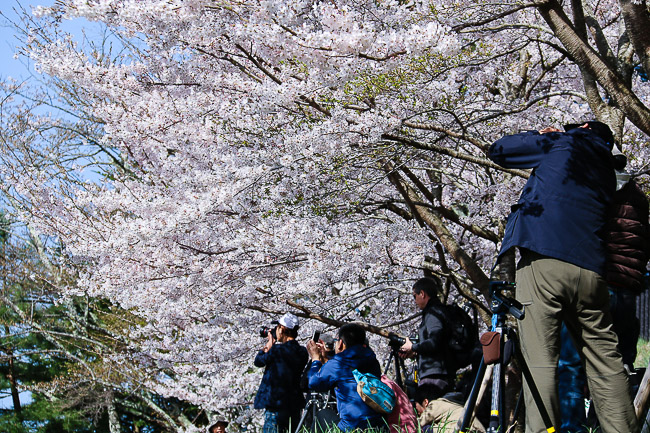 More photographers in the park on the side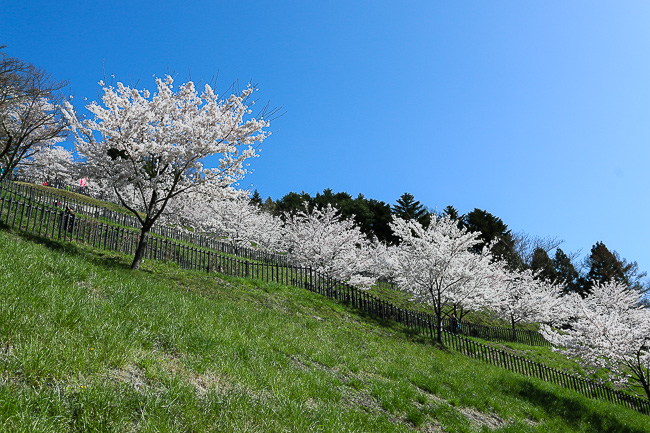 Cherry trees planted along the slopes by the pagoda
Ubuyagasaki Peninsula: FULL BLOOM April 15, 2016
Not far from Chureito Pagoda is the Ubuyagasaki Peninsula in Lake Kawaguchiko. The cherry trees are not far from the Kawaguchiko Ohashi Bridge that crosses the lake and were at full bloom when I was there. One of the main attractions near the group of cherry trees when I was there today, was a very obedient dog which posed for pictures patiently!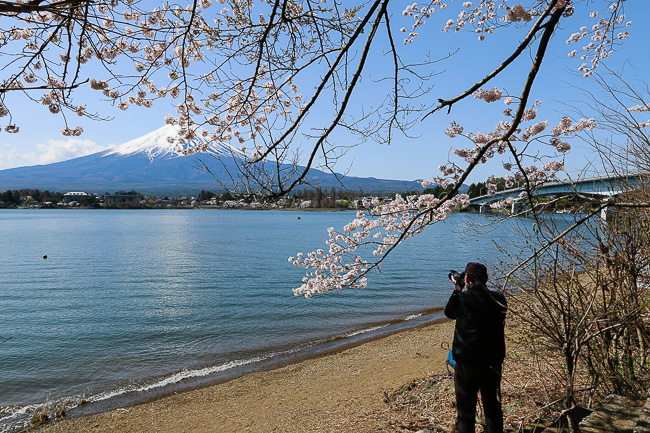 Ubuyagasaki Peninsula with its view of Mount Fuji, Ohashi bridge on the right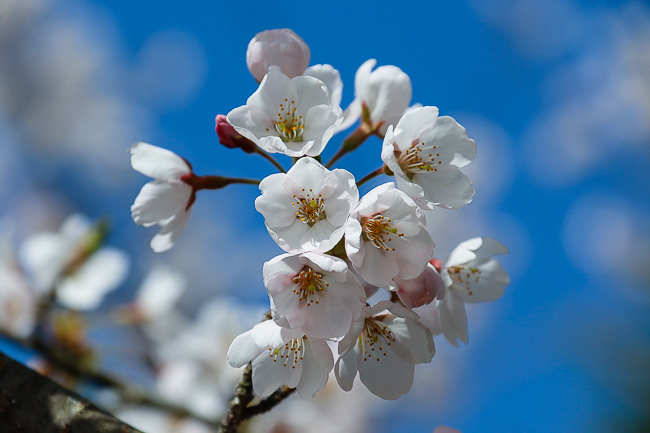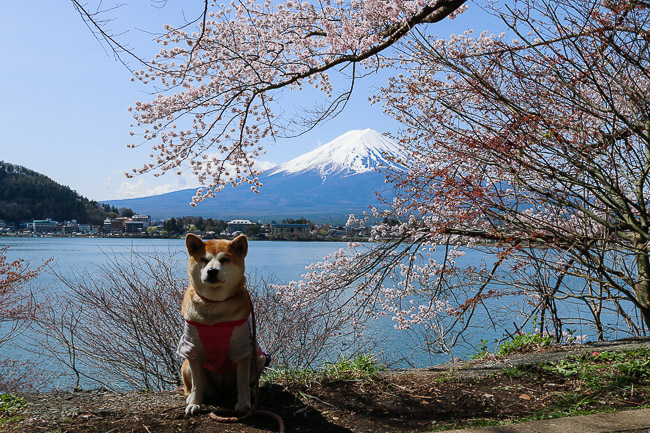 This obedient and patient pup's name is Natsu
Next on my list was the northern shore of Lake Kawaguchiko, one of the best places to see cherry blossoms with Mount Fuji in the background. There are a few hundred cherry trees planted along the promenade by the lake and all the cherry trees were at full bloom today. I saw many visitors enjoying the flowers and snapping lots of pictures as I was. The local cherry blossom festival will be held until April 17, and during that time, the trees are also illuminated in the evenings from sunset until 21:00.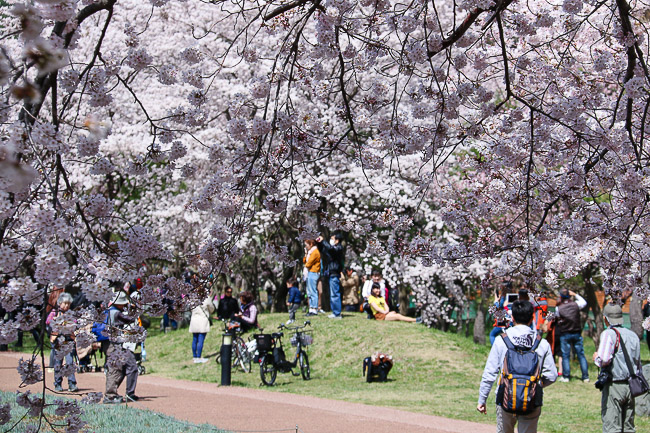 Lake Kawaguchi at full bloom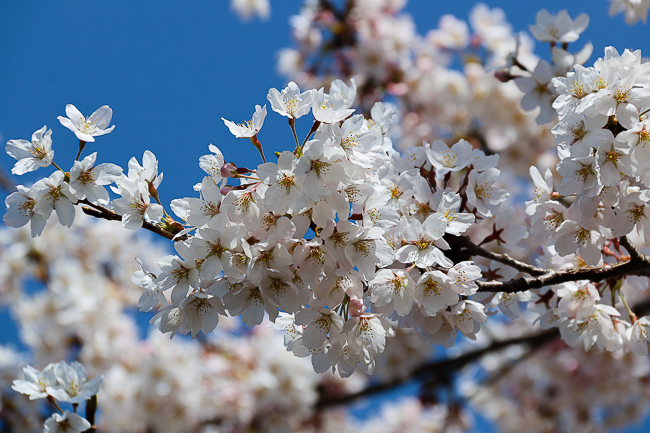 Can't have too many blossoms on one branch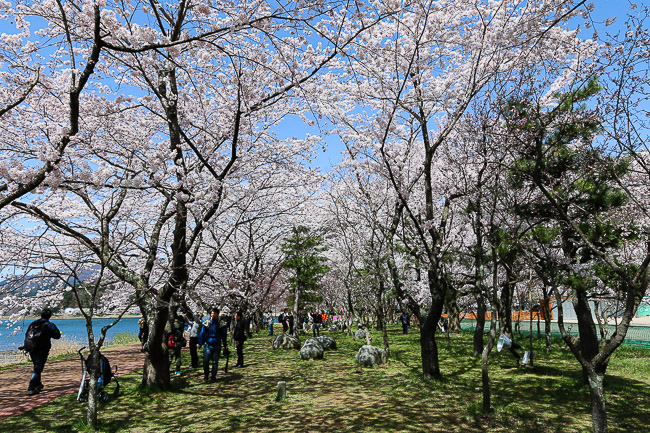 Cherry trees planted along the lake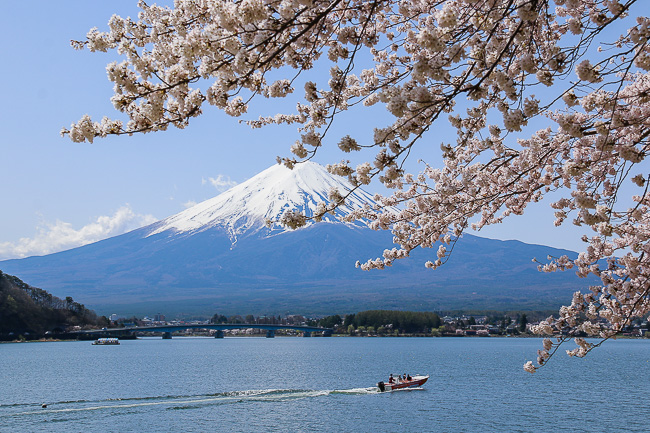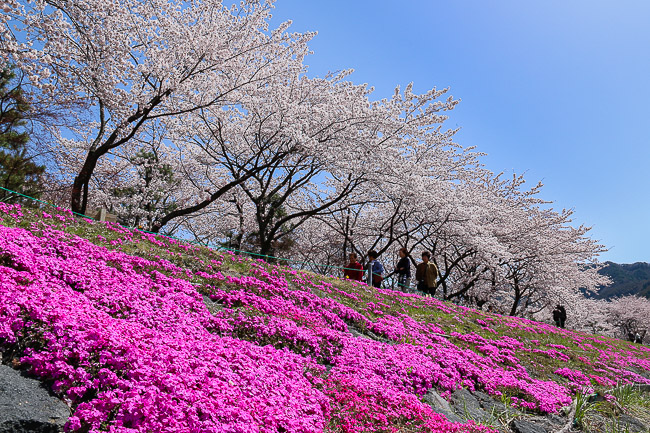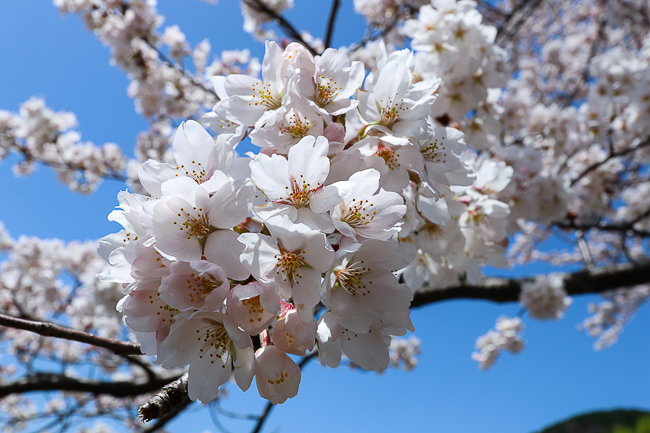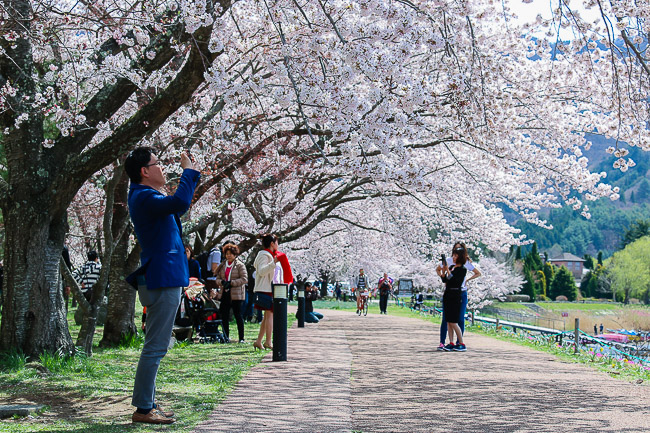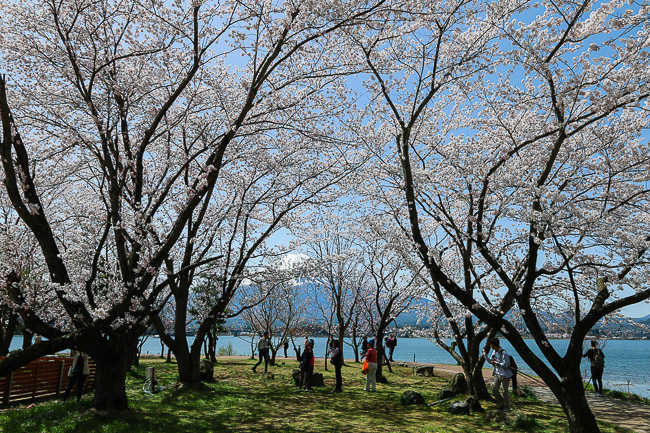 You pretty much can get a view of Mount Fuji almost anywhere here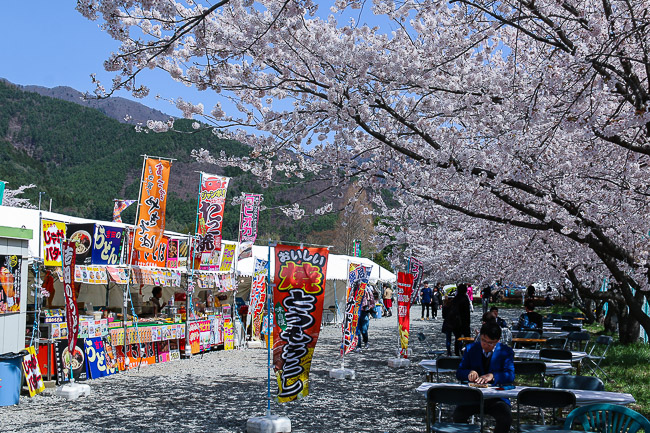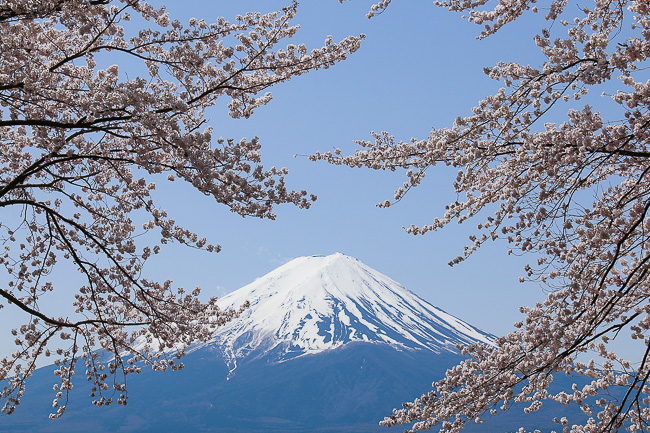 I don't think I'd ever get tired of this view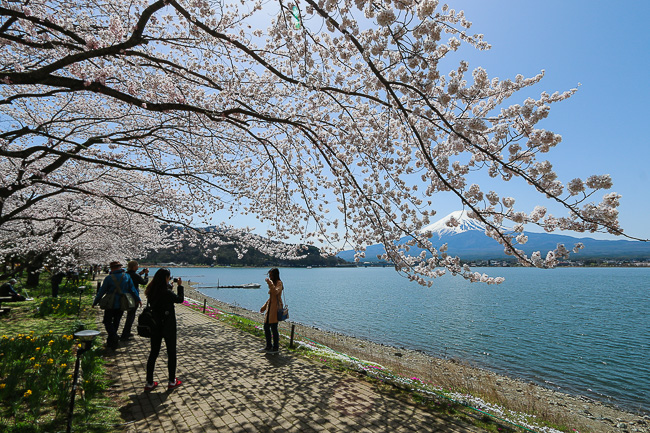 Visitors enjoying the blossoms